Original Pablo Picasso Poster Congrès Mondial Désarmement Général et la Paix, 1962 - Mourlot (In Arabic Writing)
by nbmposter
Regular price
$4,600.00
Sale price
Pickup currently unavailable
Share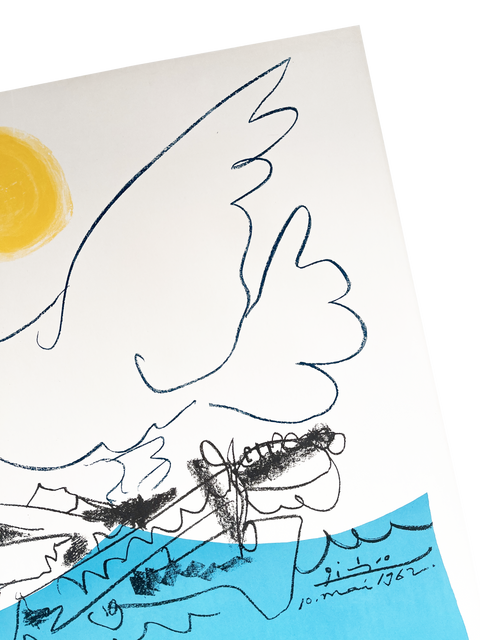 Artist : Pablo Picasso
Year : 1962
Size
 : 39,5x26 in 
Condition
 : A
Original lithographic poster by Pablo Picasso
was published by the World Congress for General Disarmament and Peace in 1962. It was printed in different languages to reflect the international aspect of the peace conference (this one in Arabic).
The poster was 
printed by Mourlot Paris in a limited edition.
The poster 

is in good condition and linen backed, only a small tear restored, see pictures.